Hurricane Frances, Sunday, September 5, 2004

www.lilypaddling.com

Welcome to the Lily Pad. Let's go Lily Paddling!

We are busy creating this website!

Check back soon for new pictures and updates!

  We carried tree limbs to the debris pile for a week!

    Our place has changed drastically since then!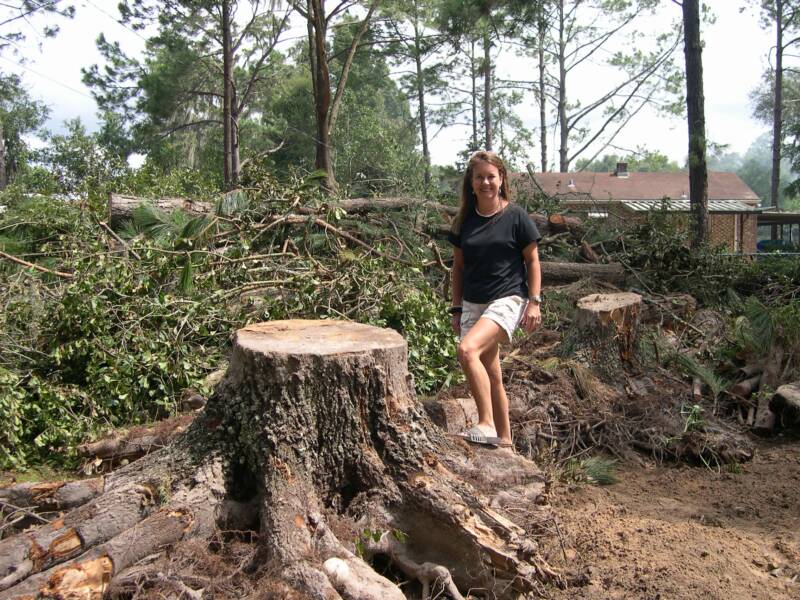 Our 40+ foot debris pile filled the street!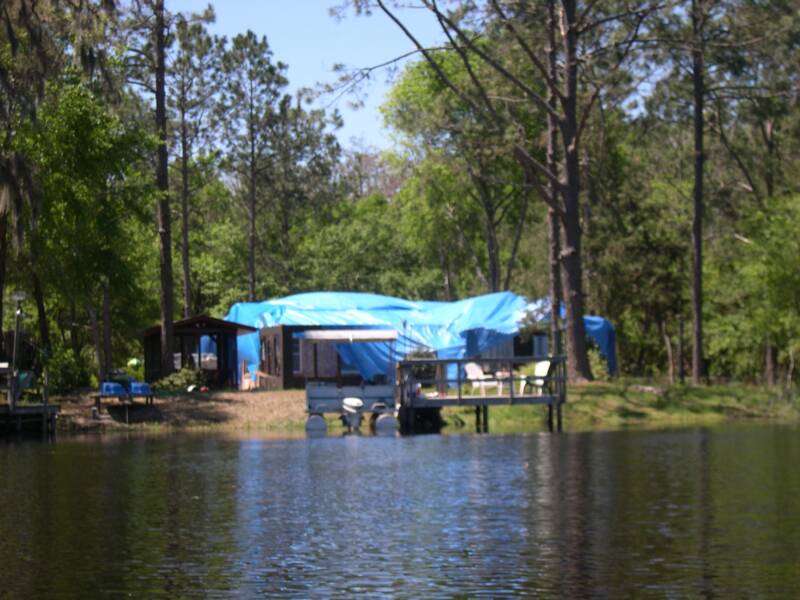 Before Hurricane Frances, 'the Lily Pad' was a 3 bedroom cabin.

Now we have four bedrooms, two bathrooms, an office,

a separate Living Room AND Florida Room

and a large new entertaining Dining Room and Gourmet Kitchen! ;0)

The Lily Pad has water on two sides.

In addition to kayaking, canoeing, fishing and swimming on Lake Santa Fe,

we are conveniently located close to many of Florida's premier paddling waterways.

We are now ready for company!

Email lily@lilypaddling.com to join us for a day on the water,

or a relaxing sunset cruise on our pontoon boat!
If you like to fish, bring your fishing pole.

We catch plenty of fish from our dock!

A picture of the house under tarps in the Spring of 2005.

We finished our remodeling project in February 06!!!

We were at the Lily Pad during Hurricane Frances.

Eight trees fell in our yard and we were without electricity for days.

We counted our blessings once the storm passed!